Uh yeah Hef's tall, really tall. Actually Hef is a wee bit bigger then the breed standard and his ears are a wee bit tall, looks like he got rejected by the Netherland Dwarf factory for too tall ears, lol.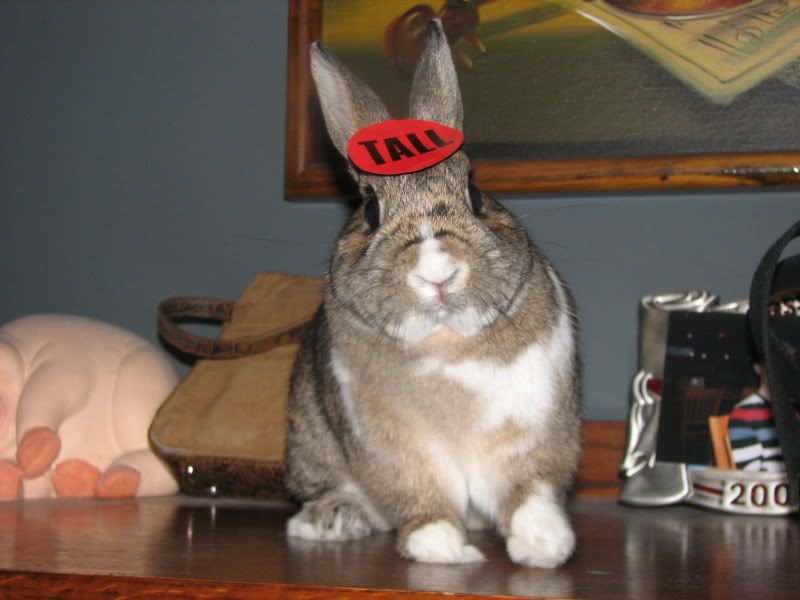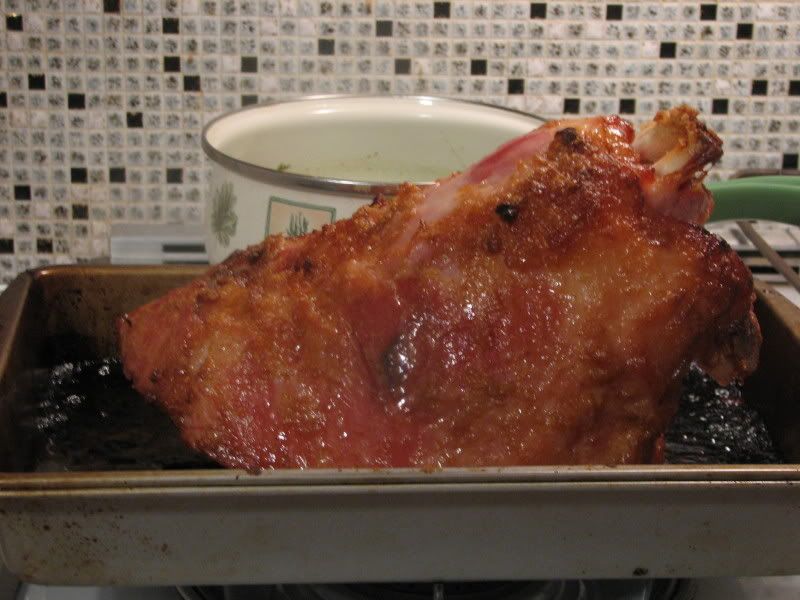 which I planned to follow to the letter as I love Good Eats. Hef's dad thinks I have a crush on Alton Brown, not the case. Well my ham was destined to be a little diffrent since I didn't have any bourbon in the house. Then when we were grocery shopping Hef's dad practically had a fit like a child when I wanted to buy the ginger snaps for the crust. He doesn't like ginger snaps, and won't even try! So I didn't have the ginger snap crust but thats ok its still really good. It was the first ham I ever cooked. Thanks Alton!
Today I am cooking my first ever Ham & Bean soup. I'm basically following the directions on the 16 bean mix, but first I took a can of chicken stock and the ham rinds that I peeled off from the other recipe and made a stock. So far it tastes pretty good, when I serve it to Hef's dad I'll take a picture for tomorrow's post.